If you love mobile java games and applications and would love to run them on your computer, this post is
.jar
files meant for mobile phones on your desktop. Now you can play mobile games and even use mobile applications like Opera Mini on your Windows PC. These emulators all do the same thing but they work somehow differently and the one you use depends on your need. I believe Kemulator is the best though.
definitely what you've been looking for. In my search I've come across three different emulators that allow you to run
This is probably the oldest of all the emulators on this list. I had to look into my old discs to get the name and upload it. It's the very first java emulator I used and I remember using it back then to play Super Mario and Sonic on my old PC back then. Unlike the more recent emulators, it's not capable to run handler applications and the resolution sucks. You can only run games and applications with 176X220 resolution. Below is what it looks like when in use: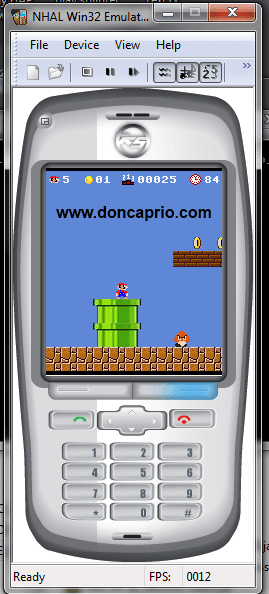 This is also similar to the one above but a bit better. It comes by default with a Nokia N70 skin but you can change this in the options. I was able to run almost all applications and even viewed BBC and a couple of other websites running Opera Mini on this java emulator. It's a lot better than the first one and you can take snapshots while the java emulator is running.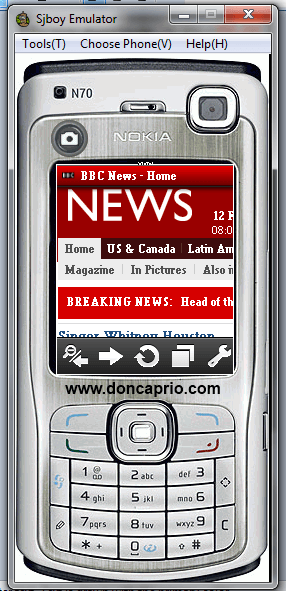 I still had resolution issues with some java games on this emulator though.
This is the best java emulator I've come across because it has a whole lot of features those aforementioned lack. You can run any java game or application on your PC with any resolution. The best thing about it is that you can set your custom resolution and run it in full screen! I ran Opera Mini 6.5 handler on it and it was blazing fast though it's not the best desktop internet browsing experience if you ask me. I also toyed around with it and ran a couple of java games like Assassin's Creed and Mission Impossible.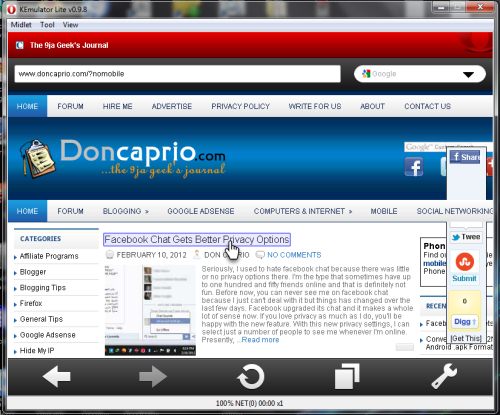 You can change the resolution and use it in full screen by going to
View > Options
. You can set it to whatever you're convenient with but I normally use 800 by 600. Like I said, Kemulator is the most advanced of all the emulators as it also allows you to set a proxy server for mobile java apps that connect to the internet if you must use one. This can also be found under
options
.
Note
: If you can't start Kemulator from the shortcut on your desktop, download
this file,
unzip the content to the folder where Kemulator is installed and run kemulator.jar from there. Be sure you have Java Runtime Environment installed on your computer.
Repost: http://www.doncaprio.com/2012/02/best-3-emulators-to-run-mobile-java-jar-games-apps-on-your-windows-pc.html
Terimakasih, anda telah membaca posting Mung.Info dengan judul
Best 3 Emulators to Run Mobile Java (.jar) Games & Apps on your Windows PC
, semoga posting
Best 3 Emulators to Run Mobile Java (.jar) Games & Apps on your Windows PC
ini bermanfaat untuk anda.